What is the difference between Pineau and Pinot?
When I first met my wife's family in France, I had never heard of Pineau. When I did hear of it, I thought people were referring to Pinot – as in Pinot Grigio, which I love! But I did not realise there is a great difference between Pineau and Pinot:
Pinot Grigio is a white wine grape variety, producing a white wine most appreciated in the UK, as us Brits are all well aware.
Pineau, however, is a whole different ball game. Its full name is Pineau des Charentes, because the Charente region is where it is produced. Pineau's production is controlled under the Appellation d'Origine Contrôlée. It is relatively unknown outside of France. Surprisingly, the same applies in a number of other French regions. Pineau tends to be more popular in its area of production.
A bit of history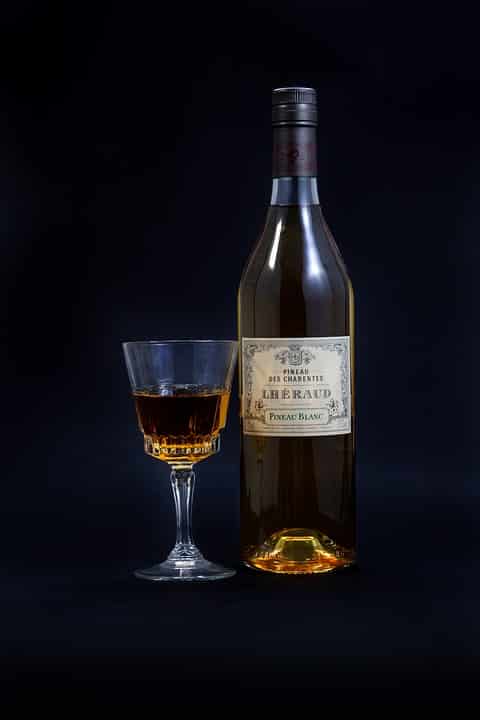 This delicious alcoholic drink is a fortified wine, like Port for example. Producers make it by mixing three parts freshly pressed grape must with one part Cognac. Must is called "moût de raisin" in French and comprises juice, skins and stem fragments. The Cognac is usually one year old, ideally from the previous year's crop.
According to legend, Pineau des Charentes first came to life in 1589 – by mistake! A grape grower didn't realise that the oak barrel he was going to use to make wine already contained Cognac when he added the grape must. A few years later, when his 'wine' should have aged, he discovered a whole new drink – fresh, sweet and fruity. From then on, the recipe for making Pineau was refined and perfected. It has become a popular and well-consumed drink ever since.
How is Pineau made?
The mix of grape must and Cognac eau de vie stops the grape must from fermenting. Subsequently, it helps it retain its sugar levels, hence the sweetness of Pineau. After mixing the ingredients together, the oenology lab analyzes the mixture. The wine is then left in a storage tank for over a month. Afterwards, the "Maître de Chai" transfers it to oak barrels for it to mature and develop its flavours and structure.
I have to admit it does taste lovely, but I still find it very strong. My wife also loves it! The big Cognac houses here in France make the drink commercially, at between 16% and 22% ABV. However, the stuff I tried was made locally and is much, much stronger at about 40% ABV! The locally made Pineau is much cheaper than the commercial brands, and is often advertised for sale throughout the Charente region. The local one I tried was a rich, golden honey colour and smelt delicious. It definitely had a kick to it and gave a warm feeling when swallowed.
So, what is Pineau, exactly?
Pineau is a classic drink for an aperitif among friends in France, and exists in 3 differents varieties: white, rosé and red. White grapes are used to produce the white version, which is drier and must rest for at least 18 months, 12 of which has to be in oak barrels. Evidently, red grapes are used to produce the rosé and red varieties of Pineau, which must rest for at least 18 months too, 8 of which in oak barrels. So, definitely a world of difference between Pineau and Pinot!
Pineau des Charentes is certainly the drink of choice among my wife's family, with every person favouring a different colour. In fact, it has overtaken the usual Pastis or Pernod during the traditional "apéro" before lunch and dinner. Despite being a "ladies" tipple traditionally, members of both genders enjoy a glass or two.
Our young and trendy 30-year old brother-in-law is a prime example and reaches for the bottle as soon as he enters my poor mother-in-law's house, to her great despair: every time she looks for the bottle to serve her guests, it is almost empty. If a French apéro appeals to you, why not read our other post on the Aperitif etiquette too?
We are such fans that the only type of alcohol we tend to bring back from our regular trips to Bordeaux is a couple of bottles of red Pineau, which we usually enjoy before our Sunday lunch with a few nibbles. The best type of glass to serve Pineau in, is a tulip shaped glass, similar to a sherry one in size.
A final word
From the research I've done on Pineau des Charentes, it doesn't improve with ageing. Ideal storage conditions are away from light and stored upright in a fridge. You need to take it out of the fridge 15 minutes before drinking if possible. An opened bottle will keep for quite a while in the fridge. Having said that, I'm sure that once you get a taste for this unusual and rich drink, it won't last long!