March 2013 saw new speed cameras in operation across 20 departments in France. Set in ordinary-looking Renault Meganes, the cars carry a radar behind the number plate, with an infra-red camera built into the dashboard, which detects the speed of vehicles and photographs them without a flash. The cars are unmarked, but the officers driving them are in uniform.
Almost undetectable
The new equipment is virtually invisible to drivers and almost undetectable by GPS devices or smart phone apps. These cars will be initially targeting high-speed drivers and aim to catch drivers whose speed is more than 10% above the road's speed limit, which is 143 kph on 130kph roads, mostly autoroutes.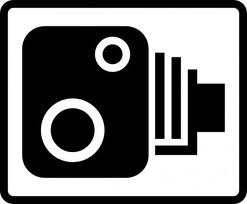 Senior Sécurité Routière official Aurélien Wattez commented, "There exists a minority of people that will only respect speed limits in areas where there is a fixed camera. This system exists to reinforce the fact that you must obey the speed limits all the time, not just where there are signs."
26% off all fatalities on roads in France are caused by excessive speed and over the next three years, 300 of these new vehicles will be introduced in a bid to reduce the number of road deaths.