When did the new breath test requirement come into effect?
On 1st July 2012, it became a legal requirement in France to carry a single-use breath test kit in all cars in use on French roads. As this article will show, this is a rather unclear area that has met with quite a few changes over the past 8 years.
Why are breath test kits a requirement for driving in France?
This law was implemented in order to help reduce the number of deaths on French roads – it's estimated that 1 in 3 of all road deaths in France in 2011 were caused by drivers under the influence of alcohol.
Where can I buy a breath test kit in France?
in supermarkets and hypermarkets
in specialised auto centres (Feu Vert, Norauto, Maxauto… )
in petrol stations
in pharmacies
online
Are English drivers affected by the breath test law?
This law applies to English drivers in France and also to rented cars. It will be the driver's responsibility to ensure that their rental car is equipped, although many rental companies have already committed to providing them. Originally, there was a law decree planning a small fine of 11 Euros for drivers who did not have a breath test kit in their car if stopped by the police.
However, this law was never put into practice, and was actually abandoned, as per another law, on 28th February 2013
What is the situation today?
The French term for breathalyser is Éthylotest. According to the official French government road safety website, despite the changes put into place by the February 2013 law, it was still highly recommended to carry at least one unused kit in your vehicle, with a valid expiry date at that date.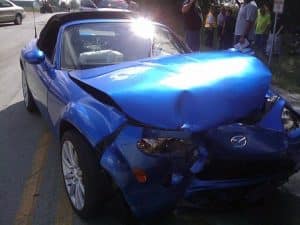 The Éthylotest's purpose is to check the alcohol level in your blood system. It also gives drivers a chance to take responsibility for themselves. Carrying one of those tests is especially important if intending to have a drink before getting behind the wheel. The aim is to check drivers' ability to drive as well as to verify the alcohol level in their body.
However, five years down the line, and on 9th January 2018 Édouard Philippe, the French prime minister, announced the results of the Comité interministériel de la sécurité routière (the Interministerial Committee for Road Safety). These conclusions included yet more changes regarding the breath test kit, now no longer compulsory in drivers' cars. Instead, the government recommended simpler and better ways to get hold of a breathalyser, such as making them available for purchase close to any retail point selling alcohol.
Editor's note
Confused? We certainly are. We still carry a basic breath test kit in our car when travelling across the Channel, just in case. As we are not entirely clear with up-to-date regulations, since these seem to change regularly, our stance is: better safe than sorry.
A breath test kit is relatively inexpensive: between 1 and 2 euros (we are talking about the chemical éthylotest) but it needs to be replaced regularly as its use-by date must be valid. However, an alcolock that prevents drunk drivers from starting their cars (un éthylotest anti-démarrage) costs in the region of 1300 euros!
A final point worth mentioning, for those wishing to stay on the right side of the law while driving in France, is that there are a number of other compulsory items to be carried in your car:
A reflective yellow vest (the infamous Gilet Jaune). The number of vests must match the number of occupants in the car: driver and passengers alike.
A GB sticker and a motor insurance certificate
A full UK driving licence (after December 2020, you will also need an International Driving Permit. Check this out)
A warning triangle
Headlamp converters to avoid dazzling oncoming traffic when driving on the right.